Navigate to the BlueChip dashboard and click on "Add Funds"
On the BlueChip dashboard, click on the "Add Funds" button to start adding money to the bot.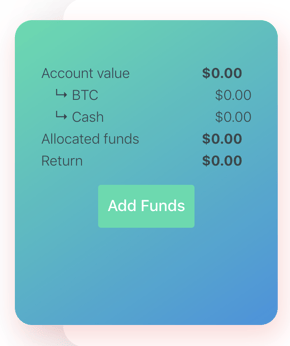 You will then see the amount you have available in Robinhood to invest with and you can choose how much you'd like to add to BlueChip.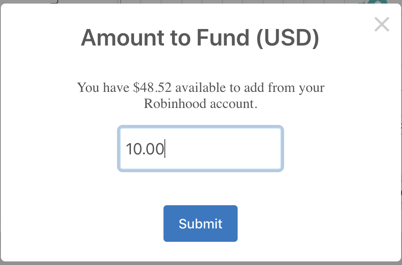 If you do not have enough funds in Robinhood, you can add funds to Robinhood.