How to install and use the "Fitbit DOGE Price Watch" clock face
How to install
You can install the DOGE Price Watch clock face through Fitbit's app gallery. The clock face is compatible with Versa Lite, Versa. Versa 2, Versa 3, and Sense devices.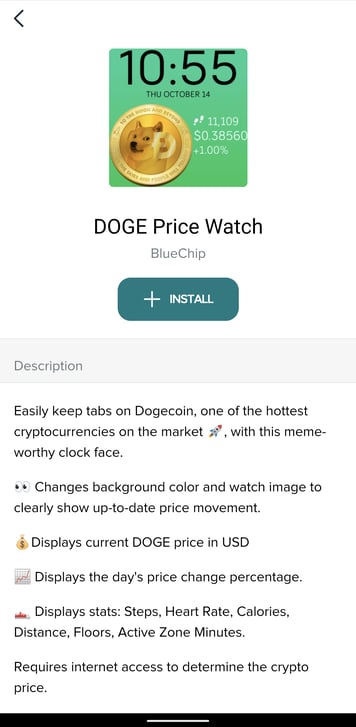 Make sure to enable all the requested permissions for the clock face to work properly.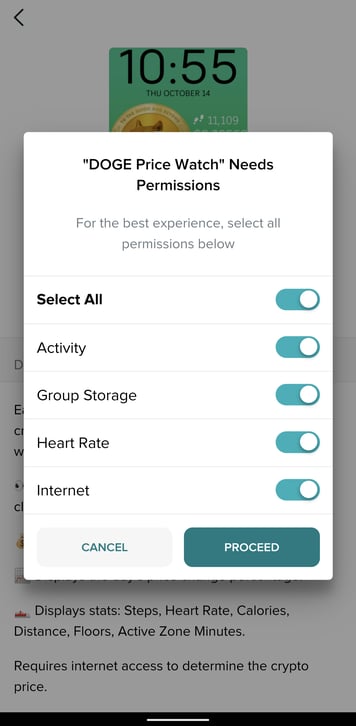 Activity: Allows clock face to display your personal stats such as steps, calories, and active zone minutes
Group Storage: Allows clock face to save data on your watch to help it function properly. This does not provide access to any of your personal data or to any other app's data. It's purely for clock face functionality.
Heart Rate: Allows clock face to display your heart rate
Internet: Allows clock face to display DOGE price and price movement
How to use
DOGE price and percentage change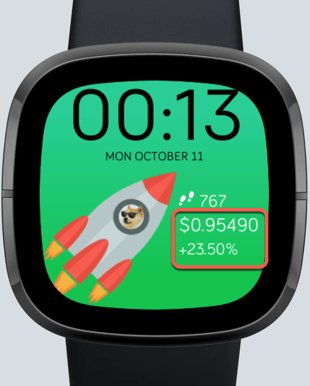 The top number is the USD value of a single DOGE coin. This value is updated every 5 minutes in order to preserve battery life.
The bottom number is the price's percentage change over the last 24 hours.
The background color changes depending on the price movement.

Green - the value of DOGE has been increasing today.
Red - the value of DOGE has been decreasing today.
Blue - the value of DOGE is relatively stable today.

The clock face image changes based on how intensely the price moves.
See and cycle through activity stats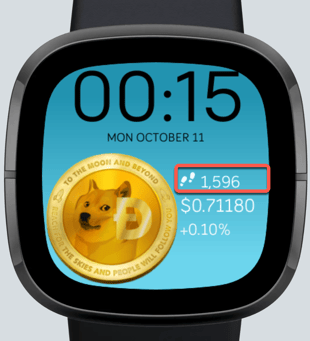 Tap the stats to cycle through Steps, Heart Rate, Calories, Distance, Floors, and Active Zone Minutes.
Need help?
Have a question that's not answered here? Fill out our support request form: